Our Story
The Halal Guys' incredible journey begins in 1990 with our three Egyptian founders. They first started a hot dog cart in New York City, then pivoted to selling halal food to Muslim taxi drivers who at the time had few outlets for authentic halal food in the five boroughs. Thus, our famous platters of chicken and gyro over rice, falafel sandwiches, and crave-able sauces were born.
Word spread about the unique American Halal Food we offer, and our fanbase quickly expanded beyond Muslim cabbies to a much larger, diverse demographic of Americans eager to experience new and exotic tastes, textures, and flavors.
Our original carts operated around the clock, serving guests in signature long lines that extended down the block. From lunch rushes to late-night food runs, we have always been here for our guests. The continued, enthusiastic demand for our fresh, delicious food and warm hospitality justified our expansion to bring authentic American Halal Food to a wider audience.
Although our story begins in New York City, it has always been our dream to share The Halal Guys' passion for American Halal Food with both the country and the world. Nowadays, you no longer need to live in NYC to experience our brand, and we couldn't be more thankful.
Our story continues as pioneers and leaders of a new, thriving segment in the restaurant industry: American Halal Food!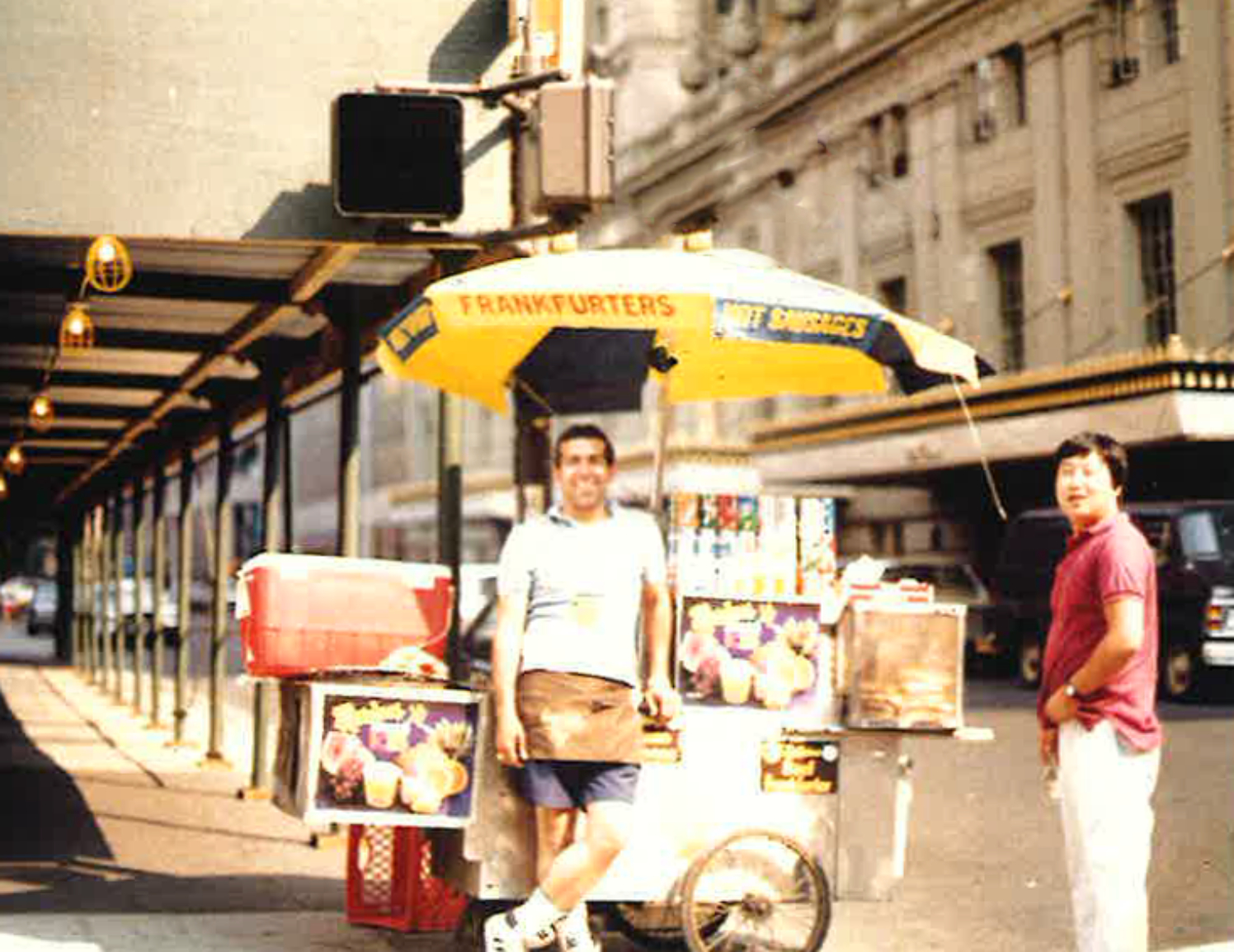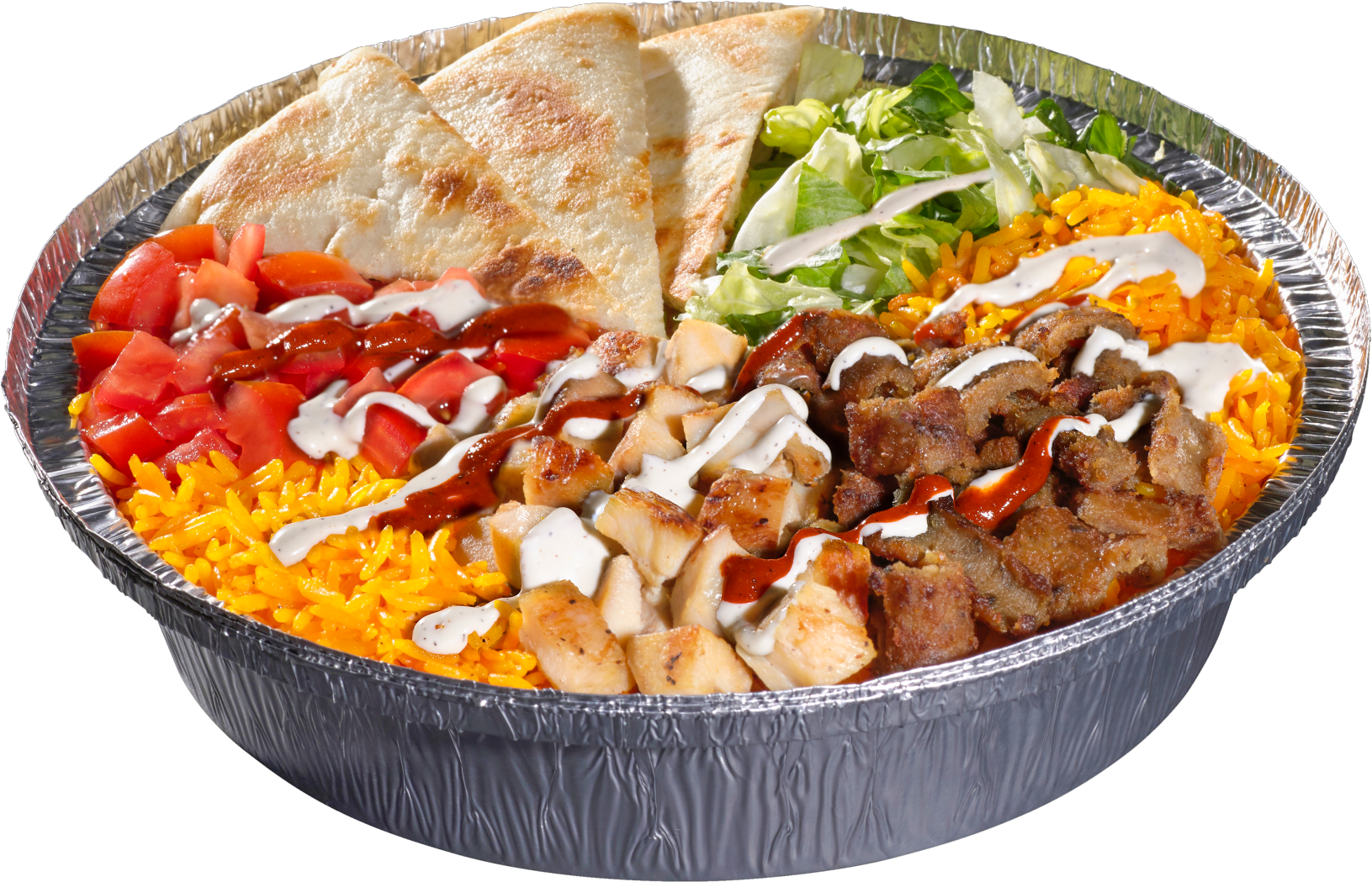 MISSION & VISION
Our Mission
To delight each customer with unparalleled hospitality and mouthwatering food at great prices.
Our Vision
To be the leading and best American Halal Food restaurant in the world.
The Halal Guys Way has been the same for 30 years: we believe in treating every customer with sincere appreciation, honor, dignity, and respect. Our customer service commitment goes beyond our carts and stores; it is the foundation of who we are and the principle behind what we stand for.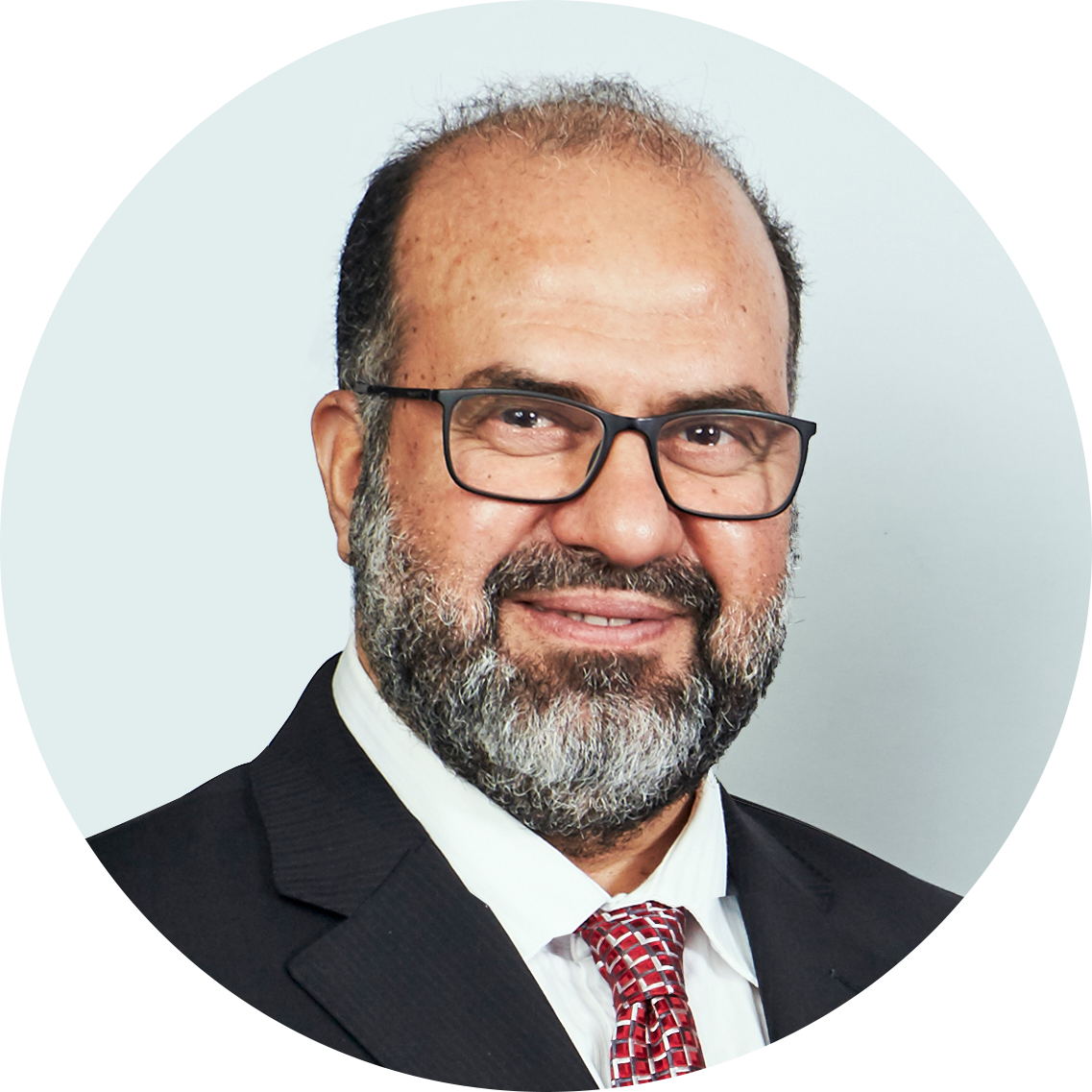 Abdelbaset Elsayed
Founder
Vice President
Mohamed Abouelenein
Founder
President
Ahmed Elsaka
Founder
Treasurer
Meet the original "The Halal Guys": Mohamed Abouelenein, Ahmed Elsaka, and Abdelbaset Elsayed. They are the founding members of our growing franchise. These Egyptian immigrants traveled to the United States in hopes of a better life and set their sights on becoming a true American entrepreneurial success story.
Together they launched NYC's first Halal food cart in 1990. This has led to The Halal Guys being the #1 Most Yelped eatery in NYC and #3 in the entire United States. Today, our Corporate team continues the legacy and builds upon our brand's success and popularity daily by growing the American Halal Food concept worldwide via a fast casual restaurant format.
Through hard work, determination, perseverance, and dreaming big, our founders have paved the way to take delicious American Halal Food mainstream. These restaurant industry visionaries understand and appreciate what has made them successful, and they give credit to where it all began: with their original, loyal NYC customers and tourists that made them famous!
Hottest New Franchise
-Entrepreneur Magazine
Where we are growing
The Halal Guys is a global enterprise, with over 400+ new restaurants in development worldwide. We're currently bringing our great food and the ultimate customer experience to the following markets:
United States
Avondale, AZ
Phoenix, AZ
Tempe, AZ
Berkeley, CA
Cerritos, CA
Costa Mesa, CA
Davis, CA
Fremont, CA
Glendale, CA
Long Beach, CA
Los Angeles, CA
Los Angeles, CA
Oakland, CA
Pasadena, CA
Redwood City, CA
Rowland Heights, CA
San Francisco, CA
San Jose, CA
San Mateo, CA
Sunnyvale, CA
Tustin, CA
West Hollywood, CA
New Haven, CT
Davie, FL
Ft. Lauderdale, FL
Miami – Brickell, FL
Miami – SoMi, FL
Orlando, FL
Pembroke Pines, FL
Atlanta, GA
Chamblee, GA
Duluth, GA
Skokie, IL
Loyola, IL
Countryside, IL
Chicago, IL
Chicago – Wabash, IL
Boston, MA
Bethesda, MD
Columbia, MD
Gaithersburg, MD
Rockville, MD
East Brunswick, NJ
New Brunswick, NJ
Newark, NJ
Teterboro, NJ
Union, NJ
Las Vegas – Caesars, NV
Las Vegas – Spring Mtn, NV
Las Vegas – Venetian, NV
Amherst, NY
East Meadow, NY
Farmingdale, NY
New York, NY
White Plains, NY
King of Prussia, PA
Philadelphia, PA
Arlington, TX
Carrollton, TX
Dallas, TX
Houston, TX
Irving, TX
McAllen, TX
Plano, TX
Richardson, TX
Southlake (Dallas), TX
Alexandria, VA
Ashburn, VA
Dunn Loring, VA
Fairfax, VA
Manassas, VA
McLean, VA
Springfield, VA
Southlake (Seattle), WA
Seattle, WA
Milwaukee, WI
Washington, DC
International
Ontario, Canada
Alberta, Canada
Jakarta, Indonesia
Kuala Lumpur, Malaysia
United Kingdom
Seoul, South Korea
We are one of the fastest-growing restaurant chains in America, with more locations to come.
Top 100 Movers & Shakers
—FastCasual.com
To our Dear Guests,
The founders never imagined that a hot dog cart would evolve into a global Halal food chain. Back then, their mission was simple: to delight customers with unparalleled hospitality and affordable, mouthwatering food.
I remember my father telling me that the customer always comes first: "Don't worry about success, focus on treating the customer like family. If I wouldn't eat it, why serve it to the customer?"
To this day, his words resonate with me and have guided my decisions over the last decade. When you combine a guest-centric mentality with high quality ingredients, you get a unique food offering that attracts fans from all over the world. However, the path to becoming the best American Halal Food brand in the world is not easy.
Without your support, we couldn't have expanded into new markets. When our customers are at the center of everything we do, anything is possible. We remain committed to providing you with the same experience envisioned by the founders while innovating with limited time menu items, a Rewards Program, a brand-new mobile app, food safety and quality standards, and much more!
On behalf of The Halal Guys organization, I want to express our gratitude. Thank you for standing by us through the years. Here's to many more delighted customers!
-Ahmed Abouelenein, CEO